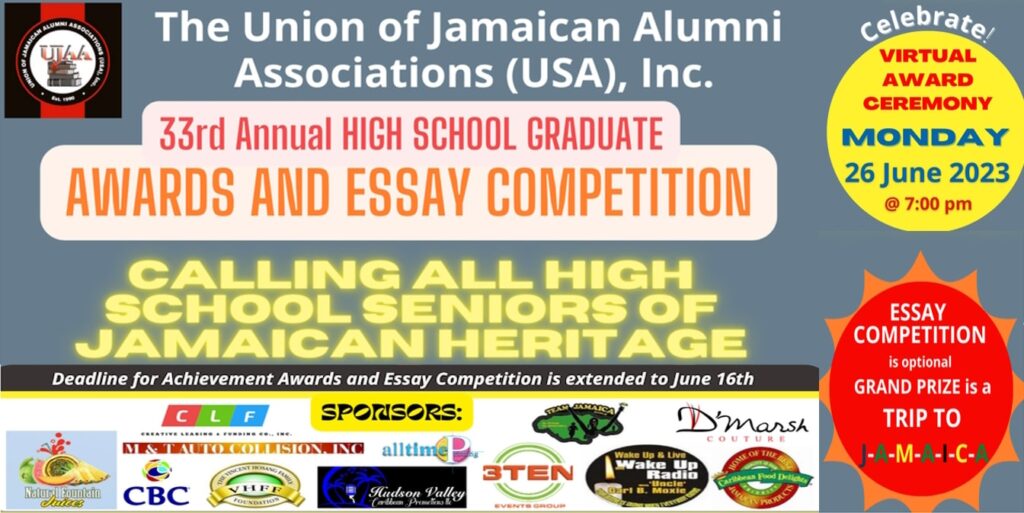 Dear UJAA Family and Friends,
It is graduation and prom season for students across the country. It is a time to celebrate a major milestone when young people transition from one stage of life to another. UJAA continues to celebrate our young high school scholars with the staging of the 33rd Annual High School Graduate Awards. In addition to the prizes, it is very important that UJAA publicly expresses how incredibly proud we are of them and their achievements, both in and out of the classroom, and to let them know that an organization like UJAA, supports them so that they can be bold, courageous, and leave their mark on the world.
If you have not already done so, please join us by supporting UJAA's Annual High School Graduate Awards by sponsoring a student, and encouraging young people of Jamaican Heritage to apply. The deadline has been extended to June 16.
Join us as we salute them as they head off to college.
"Education is our passport to the future, for tomorrow belongs to the people who prepare for it today." – Malcolm X
"It is absolutely still possible to make a difference." — Michelle Obama
Natasha A. Davids
Director, UJAA (USA) Inc.
"Education is Empowerment; Only the Educated are Free"