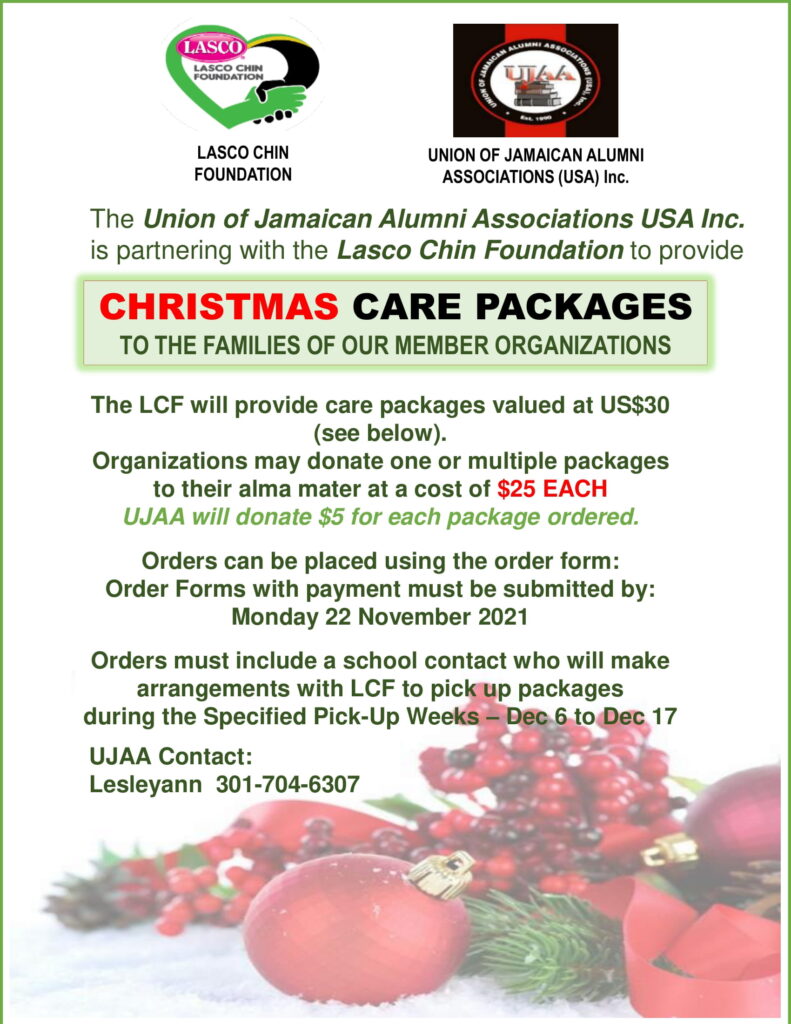 We once again partner with the Lasco Chin Foundation to purchase Christmas Care Packages for our students and their families.
DEADLINE TO PROVIDE ORDERS TO UJAA IS MONDAY 22 NOVEMBER 2021.
Each package will cost UJAA Members $25 each. UJAA will donate $5 to cover the cost of Christmas Cake.
Packages must be picked up from Lasco Chin Foundation between December 6 and December 17.
LCF will make contact with your designated Point of Contact to arrange for the specific date.
To order, please: Complete the attached Order Form (attached as Excel Form and editable PDF)
Make a copy of your payment check IF paying by check; or pay by Zelle.
Email your Order Form indicating method of payment to ujaanewseditor@gmail.com
If paying by check, mail your payment to UJAA.
Please download the order form, complete and print, and send with your payment. Thank you.