With over three decades of dedicated service to our homeland and community here in the US, UJAA has the mechanism to garner support for its programs.
Our activities seek to foster long term partnerships with the local business community, and other organizations to collectively work together as one to improve the education and quality of life for students in Jamaica.
Laptops / Tablets to schools in Jamaica:
At the request of Jamaica High School principals we have made contact with Laptop manufacturers and major retailers with a view to procuring 800 laptops as soon as possible, and with the understanding that this number could go up to 8,000 – 10,000 over the next four months.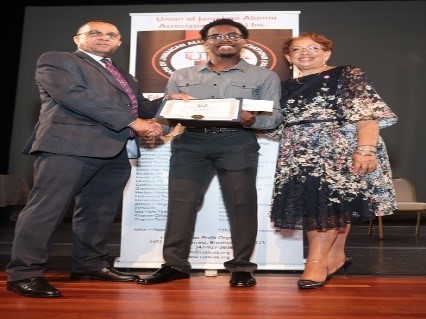 High School Graduates Awards:
This program (HSGAP) offers cash awards to graduating US high school seniors of Jamaican heritage who have demonstrated outstanding achievement in their activities in school, community and/or workplace. Recipients are announced at the Annual Awards Ceremony, held on the last Monday in June.  The Ceremony takes place in the presence of their peers, parents, teachers, and business and community leaders along with UJAA Executive Board and member associations.
For the past several years UJAA has sponsored a team of innovative and creative youths chosen from different high schools on the rock to represent Jamaica at the Frist Global International Robotics Olympics. Read more
For the past several years UJAA has organized Bus trips from New York to the Penn Relays in Philadelphia.
Math Club- Martin Luther King Jr. Math Competition
The Martin Luther King Jr Math Competition is an excellent opportunity for aspiring mathematicians to develop their mathematical talents, bond with their friends, and connect with other students from different schools. The competition is opened to 6th, 7th and 8th graders within the New York City area. The Union of Jamaican Alumni Associations has partnered with the Math Club Bronx a 501(c) 3 non-profit organization to assist in proctoring the competition and, along with individual member associations, provide supplemental prizes.