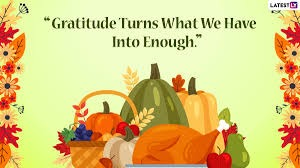 Dear UJAA Family,
Many of us did not grow up with this annual celebration. We gave thanks every day, and certainly on Sunday.
But I've come to love this day … as we give thanks – with love and gratitude … for all that we have, and what we don't, and what we wish for.
Wishing each of you – gratitude and love!
Hope that you enjoy your day with family and friends – and just enough!
Warmest regards,
…Lesleyann
Lesleyann Samuel
President, UJAA
Email: president@ujaausa.org
UJAA: (347) 927-3606; Cell: (301) 704-6307
"Education is Empowerment; Only the Educated are Free."