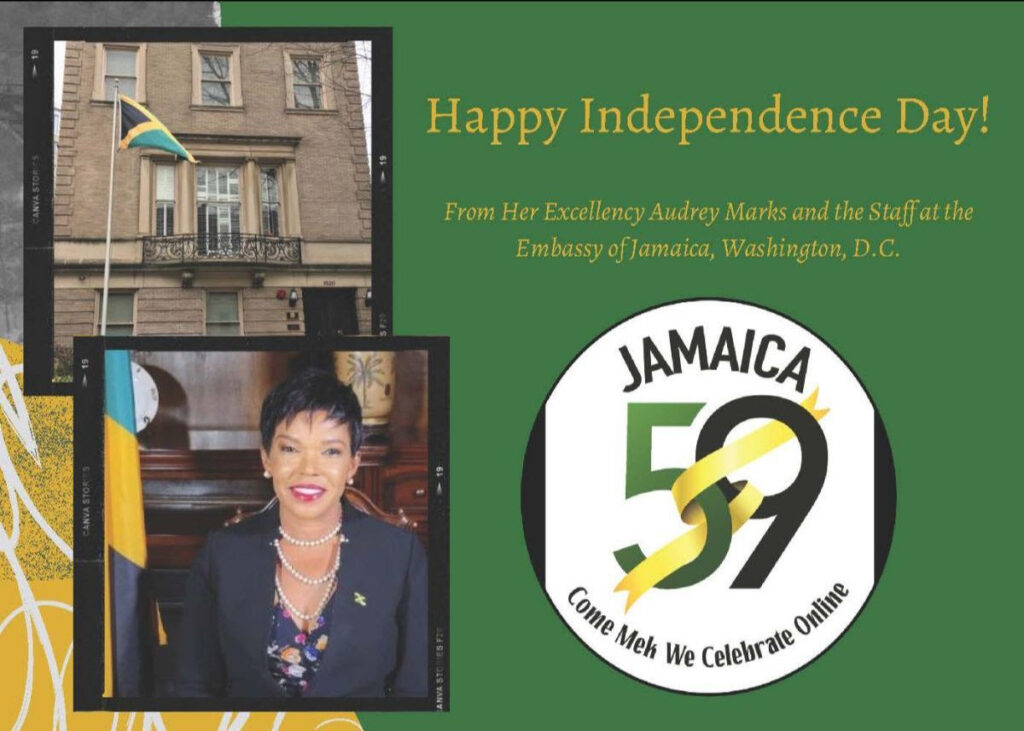 Fellow Jamaicans and Friends of Jamaica,

This past year has been unlike any other in our history. There is reason to pause and reflect on our journey as a nation. Likewise, there is much for which we need to give thanks and praises. There is indeed reason to celebrate our country's achievements with pride and confidence as we move forward.
 
Let us celebrate 59 years of Jamaica's Independence together, even though we are physically apart.
 
Please find below, an Independence Message from Her Excellency Audrey Marks, Jamaica's Ambassador to the United States of America. Also available are the 2021 Independence E-Journal produced by the Embassy and a recording of the Independence Church Service held this past Sunday.
 
Happy Independence Day to All!

From the Staff at the Embassy of Jamaica, Washington, D.C.