York Castle High School Alumni Association




New York Chapter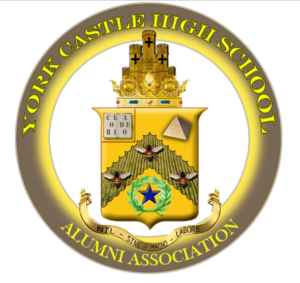 Mission
To create, perpetuate, and enhance relationships among York Castle High School alumni, current and prospective students, faculty, staff, and friends in order to foster integrity, loyalty, interest, and support for the School and for one another, and to build pride, sprit, and community.
Board of Directors:
Dwight Clarke – President
Class of 1984
Sharon Spencer – Vice President
Class of 1985
Anthony McKenzie – Director of Communications
Class of 1977
Andre Robinson – Treasurer
Class of 1978
Devon Watkis – Asst. Treasurer
Class of 1978
Althia Henry – Secretary
Class of 1987
Carolene Campbell – Universal Liaison Chair
Class of 1982
Karlene Anderson – Social Media Chair
Class of 1987
Jacinth Hanson – Trustee
Class of 1977
Irwine Clare Sr, OD – Trustee
Class of 1977
Marlon Hawthorne – Trustee
Class of 1977
Reach Us:
You can contact us by Phone, Email or leave us a text message and we will get back to you.
Phone: 516-640-4613
Email: info@yorkcastlealumni.org
97 Cedarhurst Ave
Suite 1 M
Cedarhurst, NY 11516
Website:
https://yorkcastlealumni.org
http://www.yorkcastlehighschool.com/
https://en.wikipedia.org/wiki/York_Castle_High_School
FaceBook:
https://www.facebook.com/YORK-CASTLE-HIGH-SCHOOL-JAMAICA-380111685446/
https://www.facebook.com/groups/669658536407976
https://www.facebook.com/groups/798984410136201