Tivoli Gardens High School Alumni Track Corporation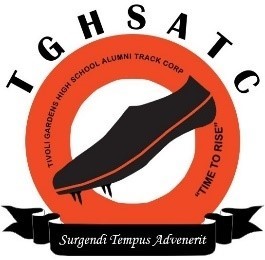 Mission
To facilitate support and assist in providing opportunities to the holistic development of academic, vocational and track and field students athletes of Tivoli Gardens High School.
History
Tivoli Gardens High School Alumni Track Corporation a 501c3 tax exemption non-profit organization come into existence in July1 2017. Three alumni of the Tivoli Gardens High School Track and Field team collaborate their efforts to create this organization. The corporation is registered in the State of Florida, United States and has enrolled alumni members from several countries. The fabric of our corporation uniquely structured to provide the needs of the students of our alma mater.
Tivoli Gardens High School, a brainchild of the late Hon Edward Phillip George Seaga former Prime Minister of Jamaica. The school was opened in 1969. During the early years TGHS had its fair share of triumphs. Winning numerous high school athletic competitions, these including Basketball championship, numerous Netball championships, Sunlight Cup Cricket championship, Manning Cup 2 time champions and various athletic medals at Boys and Girls Championships with top 5 and top10 placements. Tivoli Gardens High School also dominated dance competitions over the years and has produced National Champions in just about every sport or game.
The future generation of our alma mater is in desperate needs to survive the hardship due to poverty. We urge the alumni family and friends of Tivoli Gardens High School to participate in this enormous feat. One that is in transit to resuscitate our brightest and most talented youth in Jamaica and the world.
Our purpose is to press for funds through individual donations, company donations and fundraising events. Funds generated by Tivoli Gardens High School Alumni Track Corporation will provide academic scholarship, after school educational program, nutritional program and athletics gear and equipment for these youngsters. With your incredible support TGHSATC will accomplish such honorable deed.
Executive Board:
Dr. Michael Weir – Chairman
Dr. Cleve Laing – President
Clive Foster – Vice President
Anthony Stephenson – Treasurer
Jackie Morgan – Vice President
Reach Us:
You can contact us by Phone or Email and we will get back to you.
Phone: 772-284-1407
Email: Tghsatc@gmail.com
Website: https://www.tghsatc.org
FaceBook: https://www.facebook.com/Tivoli-Gardens-High-School-Alumni-Track-Corporation-108156819809513