2019 – 2020 PRESIDENT'S REPORT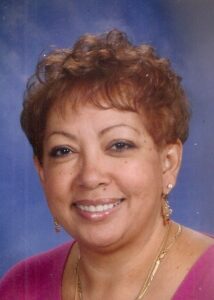 Presented at the Annual General Meeting 16th September 2020
The only constant in life is Change. It's inevitable. "Our ability to adapt to change is what determines our success." The famous words of Benjamin Franklin. When we began our year with the election of our Directors for the 2019 – 2020 year, who knew what was in store for us? But here we are at the close of the year that was filled with unexpected turns to which we had to adapt. And adapt we did!
We Began …
In late September with a Board Retreat where we explored our plans for the upcoming year including our plans to celebrate UJAA's 30th Anniversary. We hoped to make it banner year of activities as we reflected on our 30 years of commitment and dedication to our young people, our schools and our country – Jamaica.
October saw an 18 person delegation including 8 students representing 6 schools (Convent of Mercy Alpha Academy, Calabar, Immaculate Conception, Jamaica College, St. George's College, and St. Jago) and 4 adults from Jamaica travel to Dubai, United Arab Emirates for the 3rd Annual FIRST Global Challenge Robotics Competition. Over 10 days, we experienced the wonders of the Arab culture and cuisine as we prepared to support our Team Jamaica in the competition with 188 teams from almost as many countries. Team Jamaica came away with the Katherine Johnson Award for Engineering Documentation. Sincere thanks to Karlene Largie who served as our Project Manager, to Karen Wilson Robinson of Immaculate Conception High School and Carl Bennett of Jamaica College who shared the chaperone duties.
Our November Presidents' Roundtable saw a hearty discussion about the new Global Jamaica Diaspora Council as we prepared for the election of our Northeast representative. In addition, as we have done for the past 11 years, we held our Annual Service of Thanksgiving which provided a moment of reflection on our many blessings. We were treated to the phenomenal voices of Derrick Warmington of Mico Old Students Association and Andrew Clarke of Braata Productions, and the contributions of several member organizations including Denham Town, Cornwall College, Dinthill Technical, York Street and Wolmer's to name just a few. They say
when you sing, you pray twice. Well, pray we did and joyfully so. Sincere thanks to Vice President Wilson and Director Evelyn Godden for leading this occasion, and to each of the fifty-one of you who assisted and attended.
December saw us conclude our holiday season with donations to Operation Restoration Christian School and Irie Butterfly Foundation, and celebrated the certification by Jamaica's Early Childhood Commission of our school – Industry Cove Basic School and Community Center in Cousins Cove, Hanover.
I will pause to note that I was privileged to be invited to represent UJAA at 22 events, including 12 alumni fundraisers, during this 4 month period. I remain honored and humbled to be included in your parties, reunions and dinner dances.
We began 2020 with optimism and fervor as we concluded our 2019 Year In Review project, led by Melanie Forrest George and Karlene Largie, and began to make plans for our 30th Anniversary. January also saw our continued collaboration with The Math Club for the annual Martin Luther King Mathematics Competition in the New York City boroughs of Brooklyn, Queens and the Bronx. My sincere thanks to Michael Salmon who assumed the leadership of this project as well as all who participated and supported this important initiative. UJAA contributed $4,500 to this program which provides laptops and cash prizes to several students.
Given our level of contribution, the team is reviewing how we can better leverage the UJAA name to this project as we go forward.
February brought our Presidents' Roundtable with attendance by our newly elected Global Jamaica Diaspora Council Northeast representative, Dr. Karren Dunkley as well as presentations from several organizations with whom we collaborate from time to time. This meeting also planted the seeds for the creation of a team to guide the development of UJAA's Strategic Plan as we look towards our next 30 years. At the end of February, UJAA attended and participated in the 2nd FIRST Technology Challenge – Jamaica Robotics Competition which was held at Jamaica College in Kingston as a sponsor of the FTC Dean's List Awards.
And then our world changed as the COVID-19 Pandemic became a reality!
We saw ourselves listening intently to the daily briefings of NY Governor Cuomo, heeded the advise of our health professionals to stay at home, wash our hands frequently and for 20 seconds, and limited our interactions with others. We watched with sadness as the virus waged war against our healthcare and essential workers as well as our fellow citizens as we wondered if our world would ever be the same. Our schools closed which caused a whole other chain of events for students, teachers, administrators and parents who now grappled with online learning in conjunction with working from home – for those who were still employed and could work remotely. This global pandemic saw unprecedented impact on each of us personally, to our families and communities as well as to our fellow Jamaicans – both here and in Jamaica. As a result, we saw us cancel or postpone our in-person meetings and events, and hunkered down to see this through as safely as possible.
By April, we had found ZOOM and began to recalibrate our lives with what we believed might well be our new normal. We began to realize that our lives – including those of our schools, teachers, students – are forever changed. And so, we adjusted and strived to find new ways forward.
In May, we held our Presidents' Roundtable and General Meeting via Zoom with over 55 attendees and a memorable presentation attesting to the power of communication and collaboration by the York Castle Alumni Association along with their Principal. Families and organizations began to use online platforms to bring us together … if only to touch base and/or to share a virtual cup of tea. We conducted a Virtual Pass-The-Hat as we supported our Jamaican students who were now stranded in the USA – with no school and no job. Our Emergency Assistance Fund saw 31 contributions that totaled $6,450 which allowed us to support 27 students with donations including rent, food and/or pocket money. May also saw the establishment of the COVID-19 Care Packages Project in collaboration with the Lasco Chin Foundation and the Jamaica Alumni Associations of High Schools in Jamaica. Over 3 months, we provided 2,526 care packages to 47 schools, 36 of which were UJAA member organization schools. Sincere thanks to all who supported these initiatives that made a difference for our fellow Jamaicans both here and abroad.
By June, we had formulated a new plan for our Mega Raffle which was postponed from late March. In late June, under the leadership of Natasha Davids, we hosted our first Virtual High School Graduate Awards – and a fabulous event it was. The platform afforded participation by students from across the country as well as viewing by over 3,000 friends and family members!
This event cemented our view that the virtual environment, although thrust on us in an unfortunate way, did have an upside. Challenges create opportunities – if only we're open to them!
In June and then in July, saw UJAA's involvement in JDTAN's Diaspora Day Virtual celebration on June 16th as well as the JDETF's 5th Education Summit (the first virtual one) to over 700 teachers across 3 days. These events were attended by many from our schools in Jamaica as well as in the free Jaminars – professional development workshops – for our Jamaican professionals grappling with the change wrought by the pandemic. In addition, our schools began participating in a virtual STEM Competition organized by the FIRST Global Challenge team. Over 16 schools are currently engaged in various challenges aimed at increasing teamwork and collaboration by our students as they explore solutions to our new virtual world.
I would be remiss if I did not mention our Mega Raffle Drawing that was held on July 25th. The 4 month delay saw commensurate performance by the participating organizations in generating funds for their organizations. We realize that it was, for many organizations, their only fundraiser for the year. My sincere thanks once again for the support and cooperation of the participating organizations. We worked it through – month by month – and we got there! We are also thankful that your continued commitment to this collaborative approach to fundraising, and hope that you join me in our consideration of how we continue this initiative – perhaps in new, creative ways – as we go forward. Our 24th Mega Raffle and 30th anniversary Lexus will be delivered next week (late September), so please stay tuned for pictures!
By August, we signed our Memorandum of Understanding with SmartTerm Ltd. which provides an online platform for schools for both administration and learning. This relationship provides a broad platform of services for schools with reduced pricing for UJAA member schools. We are hopeful that this too will make a difference for our schools as online learning becomes the norm and not the exception.
By this time, our calendars are all now filled with virtual meetings and events from morning until night. We have each begun exploring virtual fundraisers and adjusting to a new way of life. We concluded our year by looking once again to the future. The Board of Directors has established an UJAA Advisory Board for 2020 – 2021. With this team, we hope to return to the development of UJAA Strategic Plans as we look forward to our next 30 years.
Special recognition must be extended to Evelyn Godden and our Primary Schools team who are now 10 schools strong. They continue to work together to develop programs for their schools and to partner with high schools to move the primary schools' agenda. I am particularly proud of the collaborative spirit shown by this team and expect that we will see and hear much more from them in times to come.
In closing, my sincere thanks to the phenomenal members of UJAA's Board of Directors who pulled together and flexed with me this year as we strived to support each other and each of you. It is my hope that you concur with our assessment that, despite the challenges, we continued the business of UJAA – to make a difference in the lives of our students and schools in Jamaica as well as our fellow Jamaicans and communities here. We close the year with a continued record of achievement as evidenced by the Annual Reports for our many and various teams, and with a record 60 members.
I am thankful once again for your vote of confidence by affording me the opportunity – for an additional 2 years – to serve our young people and our island home, and with the help of our leadership team and you, to maintain the high esteem with which UJAA is regarded, and to make you proud to be UJAA. I look forward to working with our 2020-2021 Board of Directors as well as our newly minted Advisory Board to being more, doing more, working smarter, making an even bigger impact – as we continue to promote excellence and growth for our organizations, our schools, our Jamaica. In these ever-changing times, it is even more important that we affirm and stand firmly by our belief that: Education is Empowerment; Only the Educated are Free."
Respectfully submitted,
Lesleyann Samuel
Lesleyann Samuel
President
16th September 2020